After the 7-2 win over Stoke City, Manchester City open up a two-point lead at the top of the Premier League. Manchester City fans have enough reasons to celebrate the Citizens' rampage through the EPL.
Few days ago, we interviewed Man City fan@Malengejoseph. Let's see what he is going to say about Man City's scintillating performance.
Where are you from?
"Definitely, I'm African, I'm from Namibia. A beautiful country. I lived in the capital city of Namibia known as Windhoek."
Cool. We have a lot of African friends on AF. Hopefully you all have fun here. 
"I'm happy to have them. By the way, I have invited more than 100 friends here, most of them are from Namibia."
We should definitely give you a reward of the Best User someday. By the way, how to say hello in your mother language?
"Vati."
Vati! Malengejoseph. Which league is more popular in Namibia? Premier League? La Liga?
"EPL. No doubts. It's the most popular league in our country. Even some of our NPL (Namibia premier league) players use to leave their training because they want to watch EPL teams. Â Manchester United fans are the majority, then Arsenal, Chelsea and Liverpool. Man city fans are comparatively less."
"La liga is second popular in our country, Most of people supports Barcelona and Real Madrid, the two dominant teams."
Your profile pic tells that you are a Manchester City fan. What made you support the Citizens?
"I started supporting Man City in 2010 when I was 13 years old, though their performance was not that good at that time. In 2011/12 season, I became a full City supporter when they beat Manchester United 6-1. And I was very happy when Aguero took the City to victory by scoring a winning goal against QPR and then we had perhaps the most dramatic conclusion to a Premier League season ever, snatching the title from the United. That was the best season for the City in their history. I'm a full Citizen fan finally."
"I will never forget last match in 2012. Man city v QPR was the best match in my mind. Because i was shocked when QPR 2-1 Man city and in last minutes Dzeko scored in 89 minutes to equalise and finally Aguero finished the winning goal to make it 3-2 a win."
What a memory! Who is your favorite Man city player? Let me take a guess. Aguero?
"Definitely, yes! Aguero is my favourite Man City player. In season 2014/15 he awarded EPL top scorer and has scored more than 120 goals in EPL. He is just one of the best players in the world. After Aguero I like Joe Hart who we loaned to the Westham."
Do you think Hart is underestimated?
"I don't know why Guardiola doesn't like Hart. He has won 2 EPL, 1 Capital one. However, Pep finally  gave Bravo the No.1 jersey. Now we have Ederson, a good replacement for Joe Hart. This season Ederson will bring something to the table, he concided only 2 goals."
How does it feel when Man city playing against Westham?
"When the City face Westham, Joe will make Guardiola to think twice. Because Joe knows how Aguero kicks the ball, it will be hard for Aguero to score 2 or more goals. I guess the one who will save city is De bruyne. He is a dangerous Belgium player. It's so sad to face Joe and Zabaleta as the rival side."
What do you think of Guardiola? What does he bring to Man city?
"He is changing city into Barcelona. Last season Pep Guardiola was a disappointed coach after winning trophless. He made a big mistake of not starting with Toure in his squad. And at UCL Â knocked out stage Pep Guardiola was support to think like Zidane. First leg we won 5-3 but second leg we lost 3-1 and 6-6 on aggregate so we didn't make it because Monaco scored many goals away."
"Hope this season Guardiola sign more players and I can tell the changes he made, we are strong on defending and midfielders and we have crazy attackers. Hope we will lead the league if we beat all big teams in their first round. United, Tottenham, Arsenal and others, just as what we did in beating Liverpool and Chelsea. Now we are on the top. It feels amazing."
Man City has a wonderful beginning this season, and is considered the most competitive team for the championship. How will the 2017 season end up? Can you give me your top 4?
"1. Man city
2. Man United
3. Chelsea
4. Tottenham"
"I don't see arsenal in top four. I'm afraid of Liverpool. Too many draws might take them on 5th or 6th position, just like how Man United ended up last season."
Do Manchester City have the best Premier League squad ever? 
"Yes, it's perfect. Ederson, Walker, Stones, Kompany, Otamende, Fernadihno, D.Silva, De bruyne, Â  Jesus, Aguero, Sane is perfect XI. But Toure must start one day."
If you had a chance, who do you wish to bring to the City?
"Messi."
"Messi is just far better than any player in the world. By the way Messi left foot is just dangerous, I guess his foot is consists of Xavi plus Ronaldo. He can control like Xavi and score like Ronaldo. Without Messi there will be no WC in Russia."
"Also, he is master of Assists. The City have best striker, Jesus, with Messi in attacking midfield, Jesus will finish more goals and he will be the Balloon d'Or winner in the future. After Messi I will bring Rashford."
Would you like to predict the Golden Boot this year? The competition is fierce.
"1. Aguero or Kane
2. Lukaku
3. Morata
4. Jesus
5. Rashford "
"Harry Kane will be top scorer if he stays healthy and plays all the EPL games, because he scores almost in every match. Aguero will be top scorer if he will not get injuries again. Aguero can even score 5 goals in a single match. Lukaku remains in doubt. I watched all his EPL matches, he needs free space to score."
I'm also curious about what you think of Man United, your derby rival. They have a nice start as well.
"Anything can happen in that game. But Man City will always attack and play great. I guess it will be 2-1 a win for city in etihad and 2-2 a draw at the Old Trafford."
How far Man city can go in the European Champion League?
"If they continue the rampage, I believe the City can reach the final. My La liga team Barcelona will be a serious competitor. I know Messi will give Fernadihno headache, otherwise a red card. But Man city will play the final."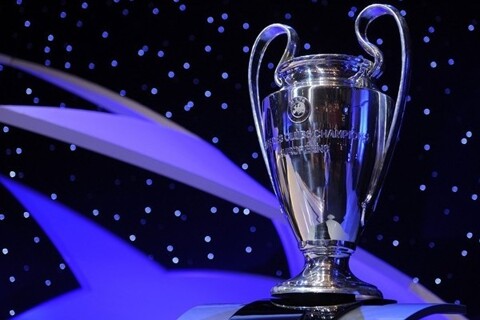 Since you mention the Ballon d'Or and the nominees just revealed few days ago, who is going to be the winner this year? 
"It's difficult to guess. But in my opinion, Ronaldo has 100% Â of winning it while Messi 99,9% of winning it. I guess Messi did well in 2017 individual while Ronaldo took his team to victory. Hope balloon do'r is going to be surprise. Messi or Ronaldo one will take it. My prediction is going to Ronaldo will win it."
Among players under 25, who is more likely to be the next Ballon d'Or winner?
"Neymar, because he is proving himself as one of the best player in the world. In PSG Neymar will bring something to the league and UCL. I remember when PSG vs Bayern, Neymar penetrated like Messi and assisted to Alves to score."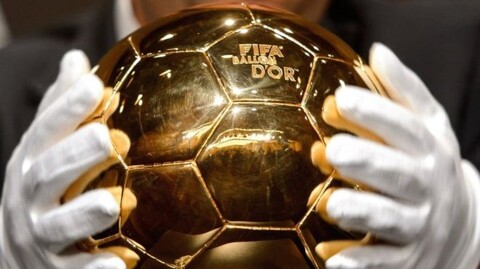 All right. Let's end up with two more questions about All Football. How did you find us?
"First I got AF app when I boosted my battery saver, it was showing " if you love football this is best app" and the front picture was Chelsea 1-0 Man United. Then I tried to touch the image and download it in Google play store.By the way, I was not active in the first 100 days because I was a little bit shy."
Is there anything that we can to improve?
"Yes, I can see some users use to make mistakes when posting comments. I would like to add delete or edit functions."
"I voted this AF app with 5 stars because it's the only best app I have in my mobile. It shows all football around the world. Thanks for your efforts."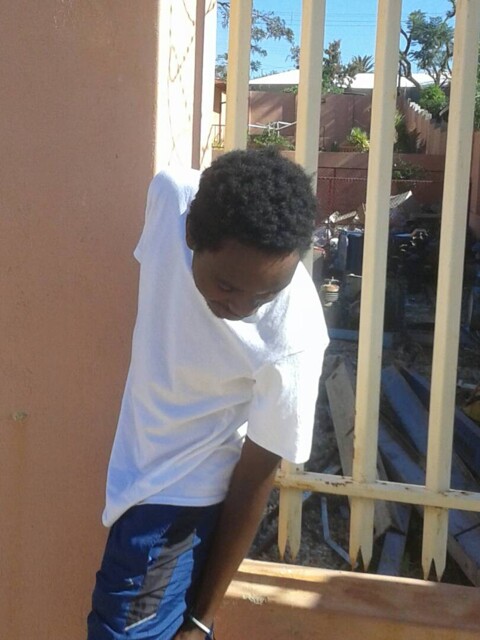 www.sojworld.com (c) October 18, 2017.
SOJ WORLDWIDE ENTERTAINMENT.