Lionel Messi is a world acclaimed footballer playing for Barcelona Football Club whose current contract comes to an end 2020-2021 season.
After the expiration of the season, what next?
READ ALSO:  Reading FC Offers Nigerian Promising Star New Contract
The President of the club, Joseph Maria Bartomeu has assured his fans that Messi has no other place to go but to end his career in Barcelona FC.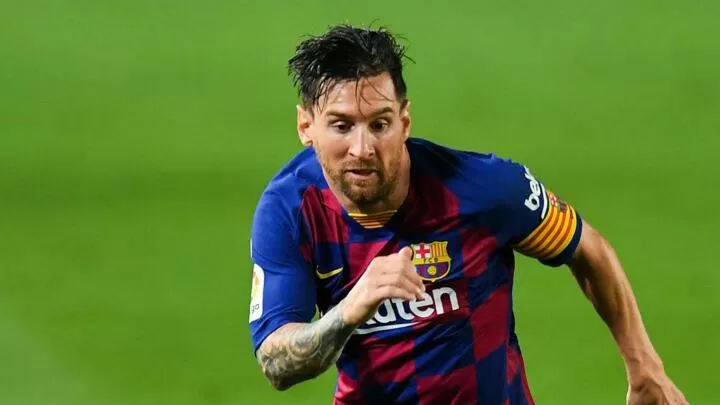 Lionel Messi will retire as a Barcelona player in "three or four years", according to club president Josep Maria Bartomeu.
Forget Messi leaving Camp Nou
Six-time Ballon d'Or winner Messi has a contract at Camp Nou until the end of the 2020-21 season, but Bartomeu last month said he expects the superstar forward to sign an extension.
The 33-year-old has been linked with a return to boyhood club Newell's Old Boys before hanging up his boots.
However, Bartomeu has no doubt Barca's all-time leading goalscorer Messi will end his career with the Catalan giants, which could happen by 2023.
"It's not just me who says it. Messi says it himself, that he wants to finish his professional playing career at Barcelona and it's the only club for him," Bartomeu told beIN SPORTS.
"I don't have any doubt that when he finishes his football career in three or four years that it will be here in Barcelona.
"Messi has it very clear. He's been here since he was a kid. He knows the colours and he's a part of the club's history.
"He's the best player in the world. Not just right now, but in the history of the game. He's at Barcelona and has made clear he wants to stay here."
Editor's Note:  Advertise your products and services on our page to get maximum patronage.
Contact us on 08023851511, 09053330641 or [email protected] for your advert placement, Press Release, Conference, Interview, Media and Publicity.
www.sojworldnews.com (c) August 6, 2020