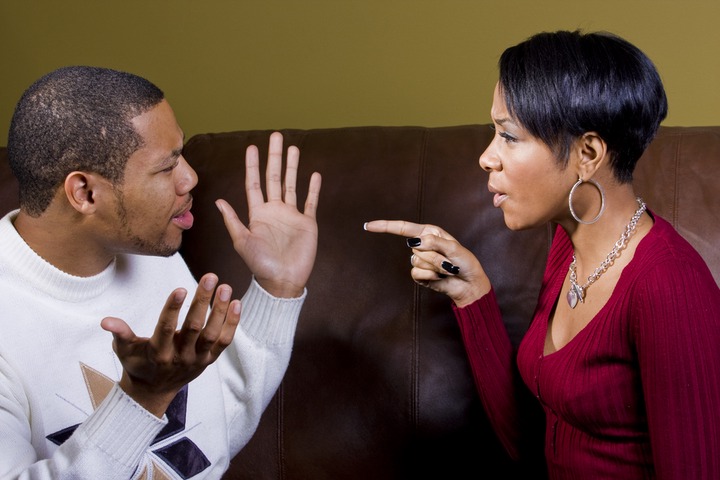 Man narrates ordeal with Abuja lady that refused to leave his house after visiting
A Twitter user with handle @Shalomtheo took to the platform to share his experience with a female visitor that refused to leave.
The guy narrated how he met the lady on Twitter, invited her for the weekend and how she overstayed her welcome.
READ ALSO:   STEALING IN THE CHURCH OF GOD: Winners Chapel 'Pastor' Remanded In Prison Custody For Allegedly Stealing Huge Sum of Money
According to him, he had to feign travelling on an official visit before she packed her bags and left.
Read his post below;
"So I and one twitter sweetheart have been talking to each other for a while. It really did go down in the DMs. She stays in Abuja and I jokingly teased one Friday morning that my weekend would be interesting if she spent it with me at home. She laughed about it and agreed.
I didn't really expect her to agree so it was a pleasant surprise. I finished work early that day and went home to cook, clean and prepare for my August visitor. She said she would be coming in the evening. I was prepared by 3pm sef. Early bird. Early worm. Early knacks.
READ ALSO:   Plot To Kill A Prophetess By A Pastor Exposed By Cultist He Contracted – CONFESSIONS OF THE CULTISTS WILL AMAZE YOU!
She came as she promised and to cut the long story short, by Saturday morning, I was already tired of her. But the weekend wasn't nearly over so I had to enjoy the boredom of her company one more night. She wasn't really boring, I just think that we had different interests.
By Sunday evening, I thought she would be preparing to leave but babe was not bothered. She was seeing a Netflix series. I didn't want to ask her when she was leaving. Didn't want to give her the impression that I wanted her to leave. Maybe she would leave in the morning.
READ ALSO:   Lady Narrates How She Jumps From Moving Vehicle To Escape Being Kidnapped – STORY THAT RINGS BELL!
Monday morning, as I prepared to go to work, she was still sleeping, I tapped her nicely and told her where to drop the keys for me WHEN she was leaving. Fam, I came back home and met her at home, she had even cooked dinner. Hot tears.
Ahh. Baby, you're still here?? Of course she was and she didn't reply. I ate the dinner like a married man and went outside to see that she had washed her clothes and they were hanging outside in the line. Her underwear was proudly renting space in my toilet. I don enter.
READ ALSO:   Nollywood Actor, Saheed Balogun Loses Mum
Ok. Maybe the clothes would be dry by tomorrow morning and she would be gone before I came back from work on Tuesday evening. I came back and the babe had even washed my own clothes. I couldn't even express my tiredness of her, she was a nice person.
By Thursday morning, she was now telling me things to buy for her when I was coming back from work. As I drove to work, I parked by the road and began to ask myself "Am I dreaming? Did I marry and forget? Am I in love?" I still bought what she asked me to buy because idiot.
So I called my man @mr_ochonogor and told him what I was going through and in his infinite wisdom as a retired Lagos boy, he told me what to do. When I got home that Thursday evening I told her that my company was sending me to Benin for a week to inspect our assets.
READ ALSO:   Two Armed Robbers Meet Their Waterloo After Gun Refuse To Fire Bullets
So that night, a miracle happened, she packed her stuff because I told her I was leaving via road early in the morning. By 6AM, we were up and I had packed a bag. I was hoping that she would enter a different vehicle and go her way but she insisted to follow me to the bus park.
Ahan babe, that's unnecessary but she insisted and I had to keep up the lie. So we took Uber to God is Good Park in Utako. I was hoping she would go her way with the Uber but she wanted to wait until the bus I would enter had left. Was it love or she dey suspect me?
READ ALSO:   Sex Tape Of Babcock Students Go Viral On Social Media
Fam, I paid N6,500 for the fare and sat down. She came to the window and we were professing how much we would miss each other, she even started crying and I felt something, but fam, my head cleared immediately and I maintained my lie. I promised to call her when I returned.
When the bus got to Giri junction, I told the driver to stop that I was not going again. "I no go refund you oh" the driver said. See you, did I tell you I want refund?? Abeg I Dey go office, I don dey late.
READ ALSO:   Two Days After The Denial, APC Member Approach The Court Calling For Buhari's 3rd Term
Fam, this happened early this year but I am still in Benin as far as both of us are concerned. My company decided to make me a permanent staff in Benin. "Can I come see you in Benin?" She asked. "I'm staying with my aunty here, dear"
What is Your thought ?
OPERA NEWS.
www.sojworldnews.com (c) November 26, 2019